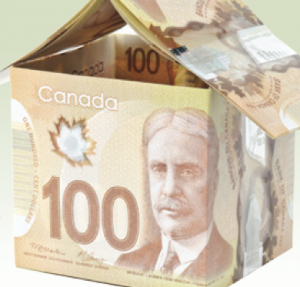 Homeowners remodel their homes for a number of reasons, but one of the most common is to increase resale value prior to listing. Renovations will improve the style and function of your home and may make it more appealing to potential buyers if you're thinking of listing your home.
Upgrade Your Kitchen
The kitchen is the heart of the home. A kitchen remodel will not only improve your home's functionality, it may also become a key selling point if you decide to sell. The average kitchen remodel costs $24,912, with people undertaking a high-end remodel spending an average of $49,495.**
However, if you're thinking of listing your home soon and your kitchen is in good shape, you may want to rethink a full remodel. A minor upgrade and a coat of paint may be all you need to freshen up the space.
Upgrade Your Bathroom
The bathroom is the place where you get ready to take on the world every day. Show it some love with a makeover. Upgrade your fixtures to reflect your style, or create the spa-like getaway of your dreams.
Canadians spent an average of $10,127 on their renovation, with people spending an average of $21,200 for a high-end remodel.**
Improve Energy Efficiency
Is it time to upgrade your appliances, windows, or other energy-impacting parts of your home? Upgrading your home with energy-efficient features will not only save each month on your utility bill, it may also make the home more attractive to younger or more energy-conscious buyers.
Renovation Facts & Figures**
40% of renovation projects went over budget, while 33% stayed on budget.
40% of home improvement dollars in Canada have gone into kitchen renovations.
Top 3 Renovation projects
Bathroom renovation/ addition
Kitchen renovation/ addition
Flooring/ paneling/ ceiling
Top 3 Reasons for Renovating
Improve the design/ look and feel
Increase resale value
Improve storage and efficiency
Contact us before undertaking any renovation or improvement project to prepare your home for sale; we'd be happy to provide advice and guidance on how to get the most resale benefit.
**Houzz, Renovation Across Canada
///…CP