(January 11, 2016)
Viewing prospective properties can be a minefield of unwritten rules. Answered here are buyers' most frequently asked questions about open house and private showing etiquette.
Can I bring my kid(s)?
Of course! But should you? Unless you're serious about a property, consider leaving them behind. You'll get more out of the viewing since you won't be distracted, and you won't risk your child(ren) possi...
read more
.
(January 05, 2016)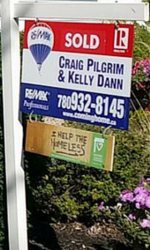 "The Gist" is adapted from the REALTORS® Association of Edmonton Monthly MLS® Report and Press Release. Every month I summarize and post "the gist" of the MLS® data for Edmonton and area real estate activity.

The average*** single family detached price in the service area of the Edmonton Multiple Listing Service® was down 1.8% to $424,629.
The average condominium price was up 2.2% to $248,956
The ave... read more.
(January 02, 2016)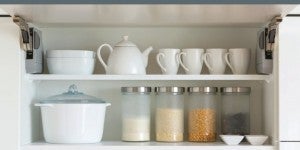 Your pantry, your cupboards – whatever you call that part of your kitchen where you keep your food — it's a fixture of your daily domestic life. Make it work better for you by getting it organized – and keeping it that way.

First, let's get you motivated by looking at how an organized pantry pays off. You'll save money by reducing food waste and more easily identifying what you do – and don't – nee... read more.
Categories
Archives

Subscribe To This Blog