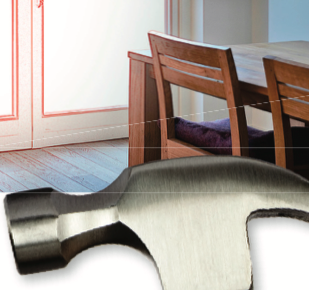 The following can help make your small kitchen appear more spacious:
Choose light colours to give the illusion of openness
Install open shelving to keep your dishes within easy
reach and display them with style.
Incorporate patterns
Choose a bold pattern for the floor,
countertops or wall to create visual interest in the room.
Diversify your lighting
Install flush or recessed fixtures
that blend into the architecture of the room.
Create a mobile island
Kitchen islands increase counter and storage space in small kitchens. Install wheels on yours so it is front and center when you need it and movable to the side when you're entertaining guests.
For a great renovation specialist, give us a call!
///...CP