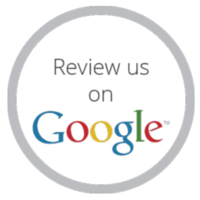 Below are a few of the kind words we've heard from our past clients (now friends). You can see many more by checking out our reviews on Google. Click the image at right or use the following case-sensitive link here: 
https://goo.gl/NLVeq1
Past client? Please share your thoughts and a 5-star review by clicking the image at right!
"Craig and Kelly were a great team to work with. We found them extremely knowledgeable, professional and hard working. They were very innovative with their approach, making use of new technology and social media. They definitely reduced the stress of buying and selling a home.  We would highly recommend them!
"
"From our first meeting Craig and Kelly came across as extremely professional in their presentation and explanation of what they would provide, and what they would like to have from us. From there it was like dealing with friends. They kept us informed of feedback from all of the showings in a timely fashion, they made recommendations on things we could do, heck they even had an interior designer come in at no cost to us for staging.


What was key was not only their teamwork but the way they leveraged their relationships with other agents in their office and in the area.


It was truly the best experience I have had with a real estate agent. I have recommended Craig and Kelly to anyone who has asked me about buying or selling a home in St Albert/ Edmonton. And I will continue to do so.
"
"Kelly and Craig have been exceptional to work with. They are both professional and personable. I have always been impressed with their knowledge of the market, in addition to their interest in knowing their clientele too. It is obvious that they take pride in making you feel like part of the larger "Cominghome" family. Kelly and Craig show commitment to their community in the many ways they volunteer and support local groups and organizations. We would recommend them to anyone looking to buy or sell their home, and will continue to refer to them whenever we can.
"
---
If you have a testimonial for us, please submit it using the form below and we'll include it on our site.
Thank you!